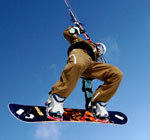 2008 modellene fra North Kiteboarding har fått opp farten ut av butikkene og tilbakemeldingene fra teamkjørere og kunder har startet å melde.
Denne gangen fra Terje som hentet med seg sin "påskegule" Vegas 12 m2 og satte kursen mot fjellet.
"En liten hilsen fra påskefjellet, her er det sol pudder og 10 – 12 ms – perfekte forhold for å teste min nye NKB Vegas 12m2 kite. Nå er jeg vel sikker på at jeg har truffet kiten i mitt liv. Vegas 2008 er en harmonisk kite som har en sykt god feeling, noe som er sikkelig digg når man skal teste noe nytt eller når man mister kontrollen på et triks man tror man kan. Kiten løfter bra og har lang hang time – det er moro!!!"
Hilsen Terje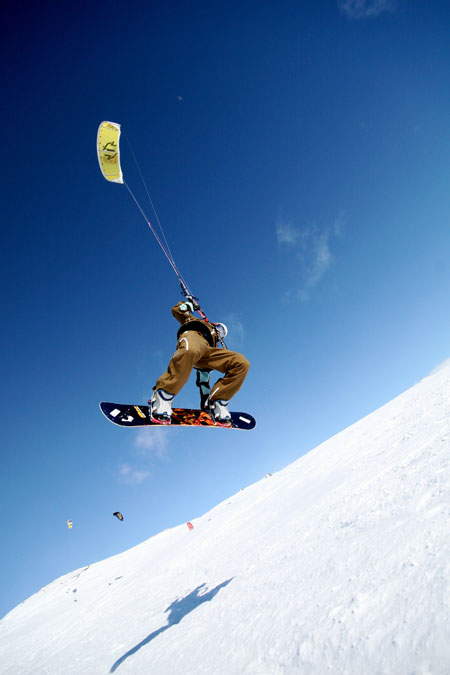 VEGAS 08
Freestyle
Sizes:
5 m2 kr. 6.999
7 m2 kr. 7.699
9 m2 kr. 8.599
10 m2 kr. 9.099
12 m2 kr. 9.799
14 m2 kr. 10.599
16 m2 kr. 11.399
DIRECT BAR FEEL
CONSTANT POWER
QUICK & EASY RELAUNCH
5TH ELEMENT SAFETY
HIGH DEPOWER C-DESIGN
2-PUMP
CAM BATTENS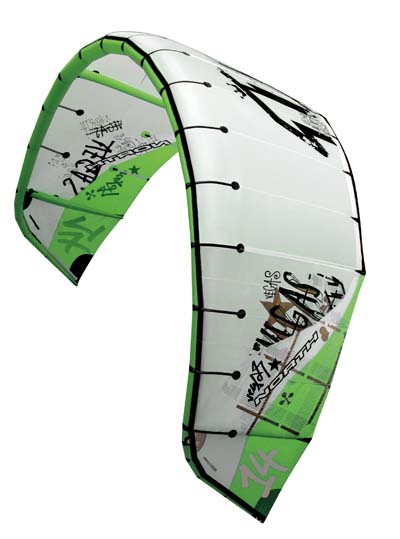 As progressive freestyle kiteboarding evolves, the Vegas adapts and conquers! The'08 Vegas is a high de-power C-design tuned for direct bar-feel and constant power to give you confidence when loading up, unhooking and throwing powered tricks and jumps. Smooth, reactive steering gives the kite a very lively and crisp feel and also makes the Vegas perfect for kite-loops. 5th Element safety lets you go for glory with peace of mind while the Vegas' quick, easy re-launch gets you back up and riding hassle-free after a wipe-out. In '08 the Vegas easily lives up to it's reputation as the definitive freestyle kite with 2-Pump simplicity, robust construction and unmistakable style.