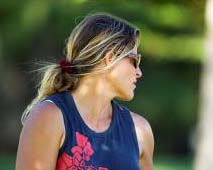 2006 har vært en toppen sesong for verdens mest komplette kvinnelige windsurfer, Karin Jaggi Z-14. Teamrider på NorthSails og F2. Hun har klatret til toppen i slalom, satt flere fartsrekorder og nr. 2 i wave og superX. Karin er et råååskinn…. les en oppsummering av sesongen hennes.
Lill, SrfSnoSk8 forteller: "Karin er en av de aller hyggeligste jentene i toppen av sporten. Og imponerende komplett seiler!!! Et skikkelig forbilde for jentegjengen! "
Intervju med Karin: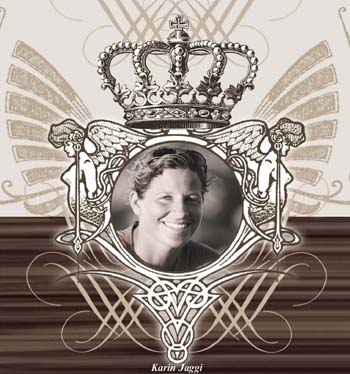 Swiss Windsurf legend and F2 teamrider Karin Jaggi is on fire more than ever. In 2006 Karin concentrated mainly on all ISA speed and PWA Slalom42 events. After taking all possible titles in these disciplines she finished 2nd in the waves in front of the PWA wave world champ 2005 Daida Moreno with hardly any training in the waves as well as 2nd in the PWA SuperX. Considering all this, 2006 was one of the most successful seasons for Karin, ever. F2 is very proud to have such a consistently successful teamrider on board for already several years. Reason more than enough to dig a bit deeper into the great personality which is one of the last real personalities in our great sport.
For how many years are you participating at the PWA now?
I entered my first WC 14 years ago! But by then I did only a few events a year as it was too expensive to be full pro. 1995 was my first full year as a pro – without earning any money naturally…
How is the feeling to still be on top after so many years in all disciplines and especially wave, slalom and speed?
For sure it's a great feeling! Especially when it happens a bit unexpected. This year I really focused on Slalom and Speed – where my efforts were awarded with a world champion title in both disciplines! I trained waves as well during the winter break. But after that I was only using my wave boards on 6 days during the whole season – and then I end up vice world champion! That was a nice surprise! The competitions are getting tougher every year. So it's really hard to compete in all disciplines. Everybody else has specialised already. For myself this is my biggest achievement in this season: except for the third place in waves on Gran Canaria I finished every competition I entered in the top two – 13 competitions in 6 different disciplines (wave, freestyle, speed, slalom, indoor, super-X)!
After your great successes this year in PWA Slalom and ISA Speed you have also reached an impressive result in the waves by overtaking Daida. What are your plans for 2007?
Have the most fun possible and kick some ass again!! Some things just never change… Honestly: I will spend a bit more time in waves again by taking some off from my freestyle training.
Are there any other challenges you want to face in 2007, besides top professional windsurfing in the ISA and the PWA ?
Riding big, big waves…that is still my dream! But those kind of projects need a lot of time….just like speed world records. Two years after my successful attempt I'm starting to think I should try to break it again – even though I wanted to wait till my record falls…but I might just get too hungry for some real fast times!
Which was THE best moment during competition for you this year?
Tough one to answer. Last year it would have been without any doubt my speed world record. But this year it was a more consistent, well planed year with not too many surprises. The best wins are definitely the first in the speed event in Namibia (especially after getting 4th the day before in the warm-up!) and the event on Maui. Best wave event in years!
Where will you spend the winter?
In my favourite spot on the planet: Western Australia! I hope to get at least a month and a half over there. Australia is really where I recharge my batteries. Very good training conditions – but nearly more important very nice and friendly atmosphere wherever you go.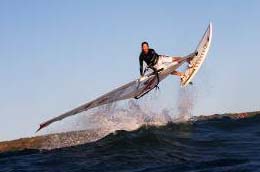 Which are your 3 favourite windsurf spots and why?
Western Australia: best conditions, friendliest people, coolest lifestyle
Maui: most consistent wave conditions, beautiful island, many other water sports to do Gran Canaria in July: windy, windier, the windiest!
You are very often committed to help windsurfing to grow in general, like e.g. supporting girls camps. Which projects are planned for the near future ?
I got several projects on the way. The girls camps are happening again on the Canaries – but probably in a new format. Personally I'm also thinking about something similar just more in a "slalom format". Mainly because I see a lot more potential and actually also more need for such camps. Otherwise I already got approached by 4 big windsurfing centres that wanted me to hold camps at theirs places – I would love to – just next year the competition season will even be more time consuming. And then I have this other idea… – not pronounceable yet.