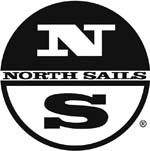 Neste års seil bygger videre på årets testvinnere. Små detaljer rundt kvalitet, ennå mer fokus på trykkpunktstabilitet, kontroll, reduksjon i vekt og ikke minst seil som ser utrolig bra ut! Vi har mottatt høstens sending for Freestyle og Wave. Ønsker du å forhåndsbestille seil for neste sesong, passer det å gjøre det nå. Vi har også 2006 team og demoseil for salg, i modellene Ice og Duke.
2007 modeller, utvalg og pris: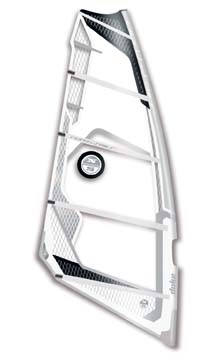 DUKE Crossover Freestyle / Power Wave.
No other sail covers such a wide range of application from Wave to Flatwater Freestyle as perfectly as the 2007 DUKE.
A power Wave sail and a Freestyle sail need similar characteristics – high planing power combined with maximum handling comfort and good control. Up to size 5.4 m2, Björn Dunkerbeck wanted the new DUKE to be designed as a powerful Wave sail. With the widest range of trim options of all our sails it can also be easily controlled by medium weight pilots. From 5.9 m2 upwards, Kai Hopf developed the new DUKE on the basis of last year's winning sail according to the requirements of our Freestyle riders.
[Link nærmere produktinformasjon]
På lager:
6,4 kr. 5.134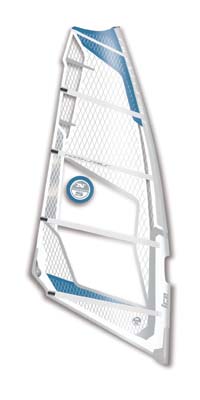 ICE World Cup Wave
Developed for maximum performance in any kind of wave conditions.
This radical five-batten wave sail for expert riders of variable weight classes is and remains extremely aggressive, responsive and, due to its optimized profile, very easy to handle, especially in waves. The modified HYPER.LEECH and the new TT.TOP improve twist and make the ICE more controllable. The overall weight was reduced through iMODULAR.DESIGN. Since the new ICE was designed for all World Cup spots it works just as well in Hookipa as in Sylt, Gran Canaria or in your favorite spot. Another advantage: all ICE sizes can now be used with a single mast (400-19)!
[Link nærmere produktinformasjon]
På lager:
4,2 kr. 4.688
4,7 kr. 4.866
5,0 kr. 4.955
5,3 kr. 5.045
6,2 kr. 5.223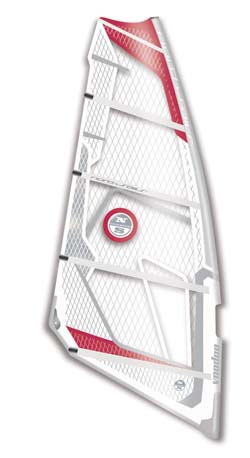 VOODOO Hardcore Wave
Cult sail and monofilm-free wave classic that feels at home in any type of conditions and lasts forever!
The VOODOO benefited dramatically from our new iMODULAR.DESIGN. It enabled Kai Hopf to reinforce the sail's "frame" and apply even stronger X.PLY 112 at the upper center panel without increasing weight. This intelligent use of material in combination with double zigzag stitches makes the new VOODOO more durable than ever and takes the edge off monster waves. With its slightly elastic vinyl window, the VOODOO is also great for gusty days in extremely high wind. Plus: "one mast fits all", the entire range of sail sizes can be used with a single mast (400-19)!
[Link nærmere produktinformasjon]
På lager:
4,2 kr. 5.313
4,7 kr. 5.500
5,3 kr. 5.670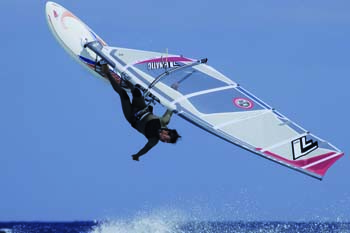 Vi sender over hele landet med Linjegods.
Har du ikke en SrfSnoSk8 butikk der du bor, så ta kontakt på mail eller ring til våre butikker.
[Send mail for informasjon og bestilling]
Med forbehold om at varer finnes på lager (lager per 4. sept. 06).
Priser gjelder så lenge vi har varer på lager.