Helly Hansen viser fram sine våteste utøvere på filmlerretet på Torsdag på Stratos kl. 20. (inng. v/Opera passasjen). Vårens første visuelle adrenalinkick er på trappene, deilig.
Dette er norsk kultur på sitt beste med flinke ramsalte karer på tur rundt om i det fine vestlandet vårt. Vidar Jensen seiler brett, Christian Nerdrum flyr kite og Knut Frostad styrer seilebåt. Det er selvfølgelig mange flere med, men det klarte jeg ikke å lese ut av det lille bildet jeg fikk på mail.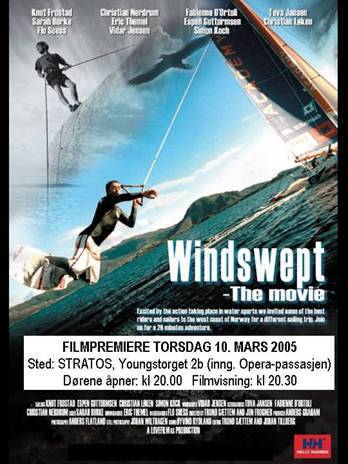 De av dere som ikke fyller sjelen med en operette i ny og ne; Her er opera-passasjen;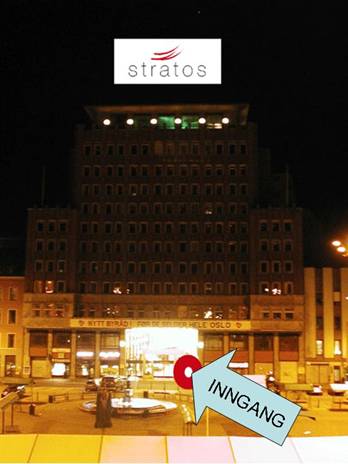 Vi sees!
WINDSWEPT : EXCITED BY THE ACTION TAKING PLACE IN THE WORLD OF WATER SPORTS, WE INVITED SOME OF THE WORLD'S BEST RIDERS AND SAILORS TO THE WEST COAST OF NORWAY FOR A DIFFERENT KIND OF SAILING TRIP. TO SOME PEOPLE NORWAY'S WEST COAST IS JUST A ROUGH COASTLINE; TO US IT'S AN EXOTIC PLACE THAT OFFERS UNUSUAL EXPERIENCES. TOGETHER WE CAME UP WITH IDEAS NEVER ATTEMPTED BEFORE…IN PLACES THAT NO ONE ELSE HAD EVER BEENJOIN US FOR A 26-MINUTE ADVENTURE.