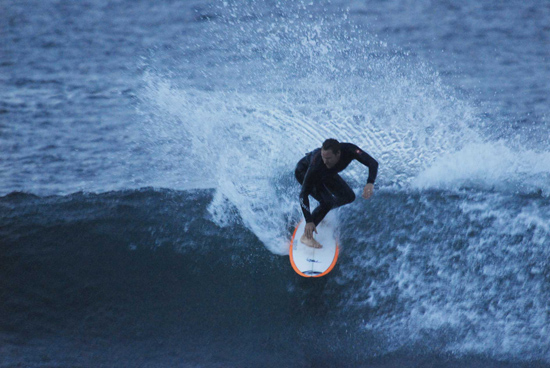 Sør Afrikaneren Paul Canning landet på Sola tirsdag kl. 15, og etter en liten tur innom Surfsentrum med en ladning nye Spider surfbrett bar det rett ut i bølgene på Jæren,
Canning som bare for noen få år tilbake var ranket blandt de 44 beste i verden, utbrøt; I´m stoked… i scored overhead surf just hours after landing at sola. It´s good to be back in Norway….
Paul er her for Scandinavian Open "Battle of the vikings" som starter på førstkommende fredag. Konkurransen samler de beste surferne i Norden til dyst for første gang.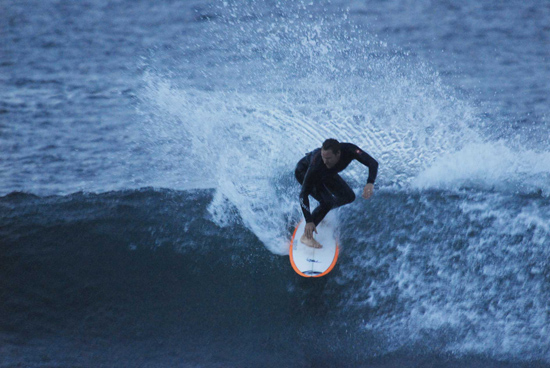 Paul Canning trives godt i Norske bølger. foto:Anne Chr. P Meling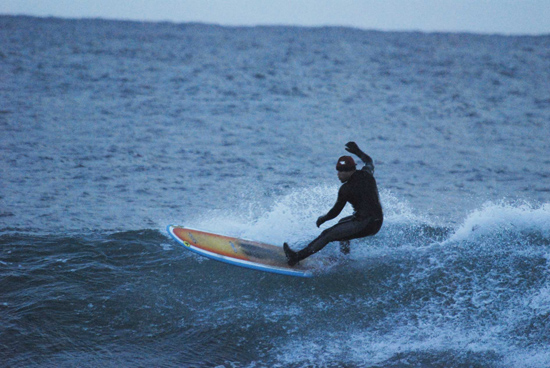 Tidligere topp Roer (Olympisk sølv medalje) Steffen Skår Størseth trener før helgens konkurranse.. foto:Anne Chr. P Meling
Paul Canning. foto:Anne Chr. P Meling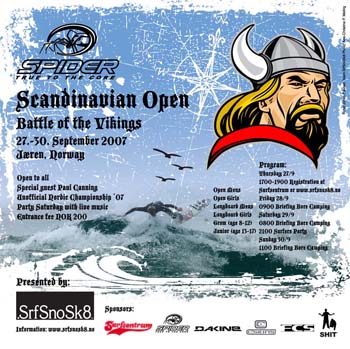 INVITASJON! Spider Scandinavian Open – Battle of the Vikings 27.-30. september.
Denne helgen inviteres de beste surferne fra hele Scandinavia til Jæren for å kjempe det ut i bølgene. Konkurransen er åpen for alle og blir uoffisielt Nordisk Mesterskap. Tidligere Surfproff og ASP top 44, Paul Canning fra surfprodusenten Spider kommer på besøk fra Sør-Afrika og stiller med 3 nye Spider surfbrett til premie bordet.
Program:
Thursday 27/9
1700-1900 Registration at
Surfsentrum or www.srfsnosk8.no (påmelding åpnes 20. september)
Friday 28/9
0900 Briefing Bore Camping
Saturday 29/9
0800 Briefing Bore Camping
2100 Surfers Party
Sunday 30/9
1100 Briefing Bore Camping
Open to all
Special guest Paul Canning
Unofficial Nordic Championship ´07
Party Saturday with live music
Entrance fee NOK 200
Det surfes følgende klasser: Grom (8-12), Junior (13-17), Open menn, open jenter, og longboard begge klasser. SrfSnoSk8, avdeling Surfsentrum har også planer en skikkelig fest som kommer til å bli husket.
MER INFORMASJON KOMMER!!!Last ned invitasjon her